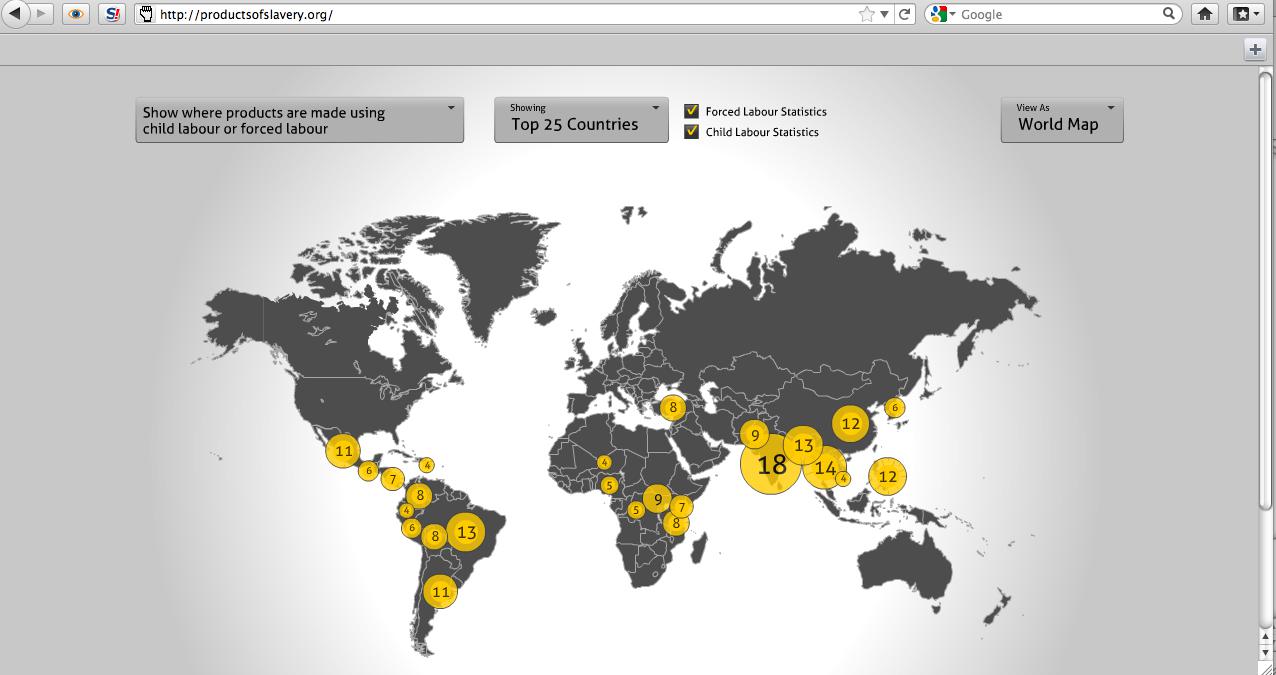 Tactical Studios
Tactical Studios Projects
English
This website formed the main part of a public campaign by Anti-Slavery International against forced and child labour in supply chains, launched on Anti-Slavery Day.
It received widespread recognition with over 2,000 tweets, 70,000 online visits and 450 mentions in blogs. It was well reviewed in The LA Times, CNN, Fast Company, Le Figaro and Der Zeit.
 "I don't know of any other organisation that has this combination of technical expertise and understanding of human rights issues necessary to produce targeted and effective work.  Tactical Tech is forward looking and is able to offer the skill and knowledge that campaigners like myself just don't have thereby ensuring that our message has maximum impact."
Joanna Ewart James, Anti-Slavery International
"This aesthetically perfect and functional interactive is an absolute must to navigate and explore. 
It is rich with information and easy to process. It is a resource that has collected important data. It is enlightening or alarming, depending on your perspective. It's really nicely put together...The icon graphics are nice. The interactivity is seamless. The data is clear. The options for varied viewing create a non-frustrating user experience."
LA Times Best of the Web
"Visualization x Storytelling + Interactivity = GREAT eLearning! 
Here is a site that will take your breath away, both by how the elegant simplicity and combinations of elements creates impactful learning, and by the powerful data it brings to life."
Williams Instructional Design Blog
Designer and Programmer :  Media Shala